Who are we?
Throughout the over 10 years of Zechsal's existence, the company has developed into the number one magnesium specialist. With pure magnesium as a basis, innovation as engine and a mission to contribute to a healthier and more relaxed world.
The Zechsal team
Zechsal was founded by Mercedes Prinsen and Jaap van Slooten. They run the company with passion and professionalism, convinced of the value of magnesium for health and well-being. The Zechsal team now consists of 14 people, who all work with great commitment to exceed the expectations of the customers. This is reflected in the long relationships with partners and the reviews on the internet. And we are proud of that!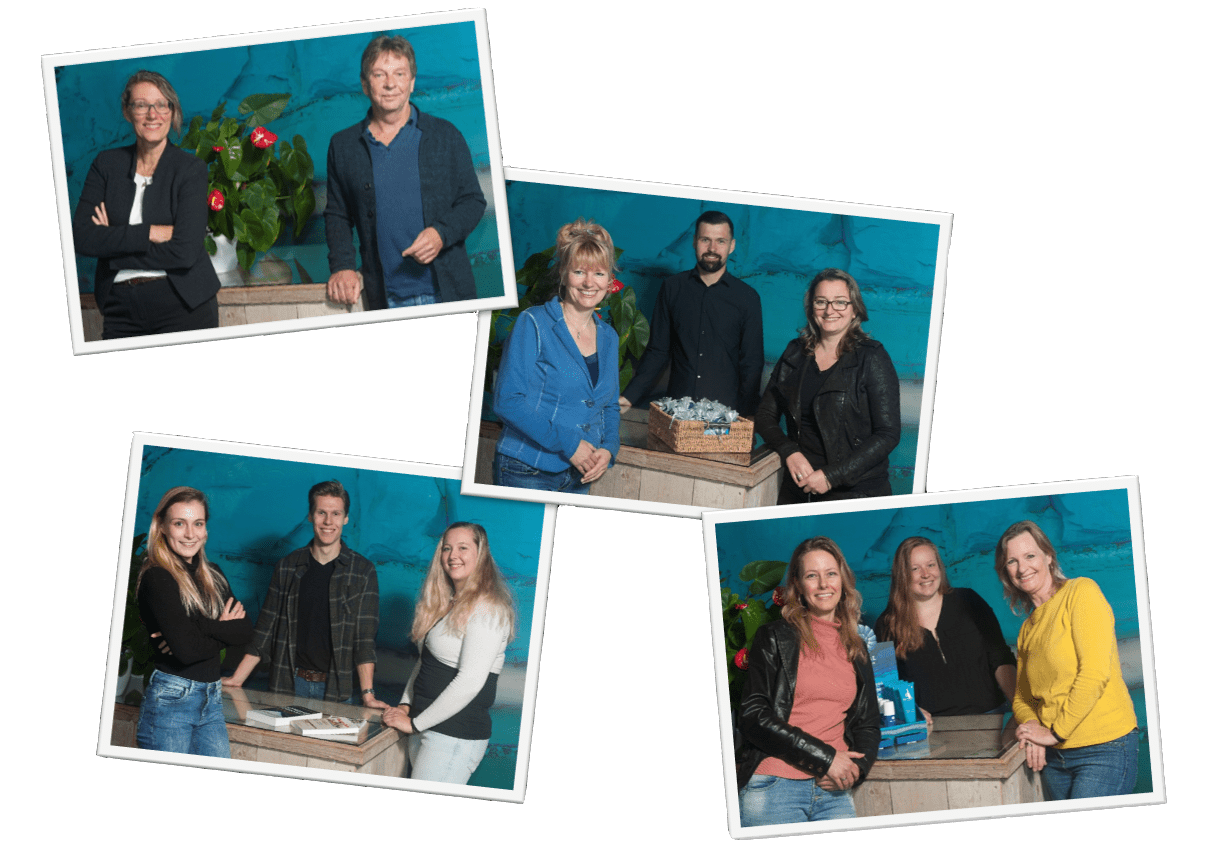 The name
Zechsal is a contraction of "Zechstein" and "sal". Zechstein is the designation for a geographical period of about 250 million years ago. At the time, a sea ran over a large part of Northern Europe. Indeed: the Zechstein Sea. This sea has slowly dried up over time - similar to the Dead Sea - until only salts (minerals) remained, including a thick layer of pure magnesium chloride. The magnesium that Zechsal uses comes from here. This salt is the origin of the company and the raw material that is still used in many of its products today.
The second part, 'sal', is Latin for salt. In addition, it is part of the word 'salary'. In days gone by, people were paid in salt because it was so scarce. This shows how valuable this ancient magnesium salt is.
Magnesium from the Zechstein Sea is internationally recognized as the purest and noblest magnesium salt in the world.
Innovation and development
The number of products has grown considerably in recent years. The basis is and remains magnesium, but many ingredients and formulations have now been added. Purity and functionality are paramount in their selection. To develop new products, Zechsal combines its own knowledge of magnesium with knowledge from outside. Developments and insights from various disciplines, ranging from natural cosmetics to exercise physiology and from medical biology to mindfulness are combined and translated into innovative products.
Zechsal provides training courses and workshops, in which, in addition to health aspects, attention is also paid to the extraction process of the unique Zechstein magnesium. Thousands of professionals and consumers have now become acquainted with the life essential magnesium in this way.
Quality & sustainable entrepreneurship
Zechsal tries to keep its footprint as small as possible with our products and business operations. Zechsal products meet the highest standards of purity and quality, and with our choices of materials and partners in the region we try to spare the environment as much as possible. We are committed to sustainable packaging, such as bio-based tubes and use recycled materials where possible. And we will continue to look for environmentally friendly packaging.
We make our building energy efficient by using solar energy and infrared panels and we exert pressure to make the Zechstein magnesium extraction process sustainable. Zechsal feels indebted to the region and supports local and regional initiatives such as sports clubs and the food bank.
Partners
Zechsal has various partnerships based on the principle of reciprocity. One important condition is that we feel a close bond with the people and their business philosophy.
On this basis we have found partners at home and abroad, such as distributors (in many countries), therapists, wholesalers and other organisations that support our products.
Company information
Zechsal B.V.
van Stolbergweg 30 a/b
9641HL Veendam
Tel: 0598 - 626 810

Chamber of Commerce: 688.481.37
VAT number: NL8576.16675.B01
Bank: NL71RABO 0126955190 (BIC: RABONL2U)