Magnesium is still referred to as "the forgotten mineral". So, there is still a lot to learn and discover about this essential necessity of life! Zechsal provides various forms of training and information together with, among others, the Magnesium Health Institute. We offer the latest insights from scientific research and literature, in addition to user experiences and our own Zechsal knowledge.

Therapist days (3 to 4 times a year)
Day programme (10am - 4pm) including a visit to the Zechstein source.
     ♦  Unique opportunity to see the magnesium chloride recovery process with your own eyes.
     ♦  Latest state of affairs on scientific research on magnesium and our health
     ♦  Do's and don'ts when using and treating with Zechsal
     ♦  Interdisciplinary exchange on use and effects

Assessment of the participants is 9.1
Target audience: therapists
Cost: € 49.95 = excl. VAT pp (including organic lunch, coffee & tea and an extensive handout)
Location: Veendam, The Netherlands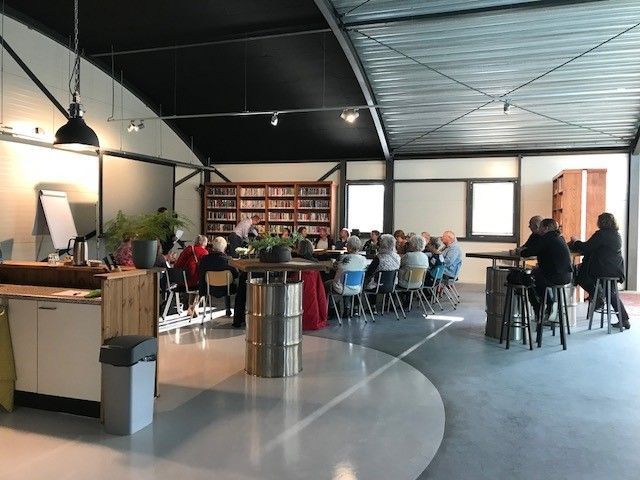 Tailor-made presentations and workshops

Introduction to magnesium, forms of supplementation and the use of Zechsal. Presentation, duration and method in coordination with the organizing party.

Target audience: therapists
Costs: € 100,- per half-day, excluding travel costs, including extensive handout
Location: in consultation
If magnesium is the missing link ...
Interactive lecture of approximately 1½ hours about the extraction and use of magnesium and its effect in our body.
Target group: associations, schools, service clubs, consumer groups.
Minimum group size: 20 people.
Costs: € 75 excluding travel expenses
Location: in consultation
Want to know more or make a reservation?
Mail to info@zechsal.eu or call +31 (0) 598 - 626810